CLOSE
National Grid
1 MetroTech Center




Brooklyn

,

NY

11201

United States
Brooklyn Tech Week – URBAN TECH CON 2020
BROOKLYN TECH WEEK 2019
NOVEMBER 6th
Join us for the 2nd Annual URBAN TECH CONFERENCE 2020
Wed, November 6th – Urban Tech Conference
Brooklyn Tech Week – Urban Tech Conference 2020 explores the future of smart cities, clean energy, mobility and more. Join 25 plus urban technologist, civic, developers, and scholarly experts discussing how technology is shaping a sustainable urban future.
PAST SPEAKERS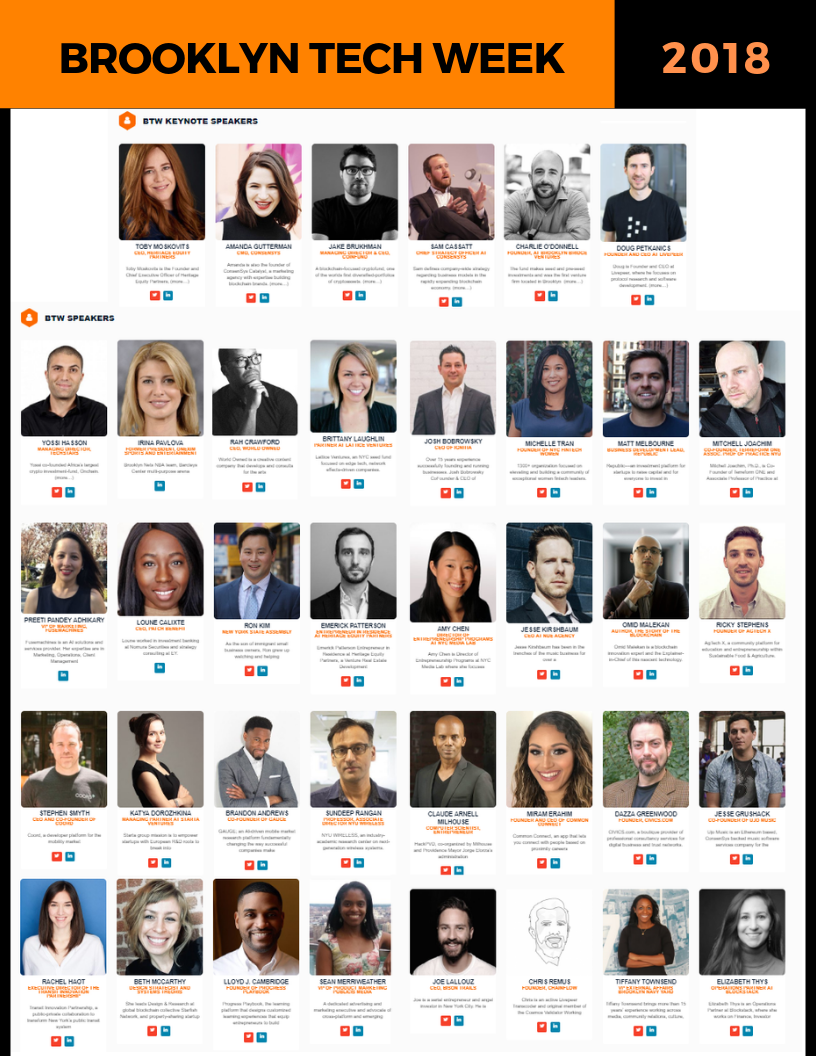 Stephen Smyth: CEO of Coord
Ro Gupta: CEO of Carmera
Toby Moskovits: CEO of Heritage Equity Partners
Micah Kotch: Managing Director, Urban-X
Rachel Haot: Executive Director, Transit Innovation Partnership
Simon Sylvester-Chaudhuri – CIV:Lab
Engage and discover how smart cities will transform urban living, playing and working as we know it.
WHO SHOULD ATTEND? Urban Enthusiasts, Data Scientists, Start-ups, Entrepreneurs, Students, VC's, Government and City Officials, Civic Researchers & Planners, Architects and Academics.