CLOSE
SVA Theatre
333 West 23rd Street




New York

,

NY

10011

United States
The PSFK Future of Retail 2020 Conference
Pioneers spotlight the latest retail innovation along the customer experience journey.
NOTICE: HAVING TROUBLE WITH CHECKOUT PROCESS?
Visit our Mirror Event Page for alternative credit card processing
The Future of Retail 2020: Retail As Personal Utility
Right product, right price, right connection, right time, right place
An investigation into how advanced mix of data, delivery logistics and connected technology is powering a hyper-personalized retail experience that has the objective of anticipating and providing exceptional service.
Each year, PSFK's Future of Retail 2020 conference highlights the need-to-know ideas and innovations driving successful commerce today. Featuring insights from experts both at emerging start-ups and leading corporations, this half-day program will explore how the best retailers and brands will play to, meet with, expect, serve and reward each of their customers in is the age of Personal Utility.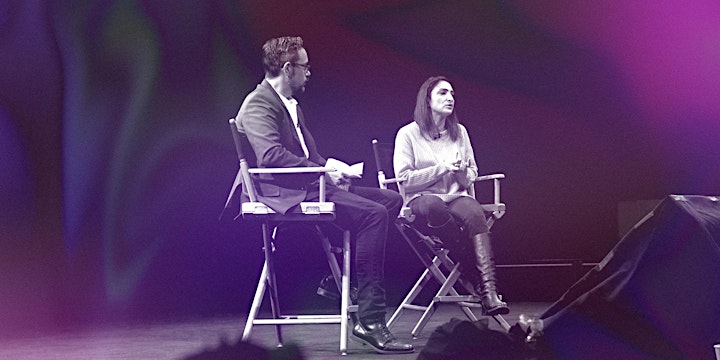 Latest Line Up

Dave Cobban, Nike Adventure Club
Subscription Retail Pioneer
Dave Cobban is redefining the possibilities for global lifestyle brand Nike. After 10 years of experience at the company, he is now GM of the first-ever footwear subscription service, the Nike Adventure Club, where he solves long-standing consumer pain points through an innovative subscription approach.

Trina Chan, Museum of Ice Cream
Experiential Guru
Trina Chan's trends-driven mindset has allowed the traveling immersive art exhibition the Museum of Ice Cream to sustain its sensational popularity, as well as makes its three-story permanent flagship store debut on Broadway this fall. Drawing from her work in wholesale and merchandising at luxury fashion labels like Alexander Wang and Balenciaga, she currently uses trends analysis to reimagine the museum experience for a social-first audience.
Jordan Schenck, Sunwink
Category Disruptor
Previously part of meatless food brand Impossible Foods, Jordan Schenck is now co-founder of Sunwink, a sparkling herbal tonic that takes the power of plants in a new direction. With a focus on everyday wellbeing, the innovative brand launched in Whole Foods and then DTC.

Maya Simon, Zola
Advanced CX Designer
Maya is reinventing the wedding planning and registry experience by combining compassionate customer service with modern tools and technology. After accruing experience at ecomms like Amazon and Guilt Group, she now leads strategy at Zola, making it the fastest growing wedding company in the country, one of the Wall Street Journal's Top 25 Tech Companies To Watch and one of Fast Company's Most Innovative Companies.
Lakshmi Rengarajan, ex- WeWork, Match.com
Data & Community Fusion Expert
Lakshmi Rengarajan's career has focused on using data analysis to build human connections, both personal and professional. Her interest in fostering connection and community started with her project Me So Far, a singles event series in Chicago, which ignited her work in helping businesses as well as everyday people strategize their approach to relationships to help them thrive.

Phillip Raub, b8ta
Bricks & Mortar Pioneer
After leading at the likes of Nest, Nintendo and Gap, Phillip Raub co-founded b8ta, the software-powered retailer and Saas maker that helps bring brands to life IRL in engaging, discovery-oriented ways. Drawing on his experience in creating top store experiences to boost engagement and sales, Phillip is now reinventing Toys"R"Us through b8ta's retail-as-a-service model.

Eve Epstein, Hunker Magazine
Media Maven
Eve Epstein carries over 20 years of experience in building top digital brands, including for national publications. At the forefront of engineering an active and loyal audience across content platforms, Eve is now editor-in-chief of leading home decor site Hunker.

Gabriela Baiter, Whereabout Studio
Pop-Up Developer
Gabriela Baiter is the founder of the experiential retail design agency Whereabout Studio. Working over a decade in crafting top brand strategies, she has created captivating activations for Uber, Toms, Floyd and more, taking brand awareness in new directions and driving consumer engagement.

Howard Sullivan, YourStudio
Future Conceptor
Howard Sullivan's work as creative director of award-winning experiential design agency YourStudio involves cutting-edge creative thinking to build spaces that balance work, rest and play and build upon key human emotional foundations for memorable experiences. He has created concepts for top restaurants, hotels, retailers, travel brands and more that drove sales and brand awareness.
Who Should Attend PSFK's Future of Retail 2020 Conference?
Executives from the PSFK team will join these pioneering companies on stage to share key lessons from our 10th annual Future of Retail report, a must-read for anyone look to understand and anticipate the major shifts in the marketplace. Join us for a morning of inspiring content and networking with industry peers and walk away with the knowledge to create meaningful impact.
Attendees are typically executives anyone involved in the creation of the retail and service experiences online, on mobile and in-store: retailers, brands, agencies, technology companies and service providers.
About PSFK
Since 2004, PSFK has been inspiring creative professionals about the future of business through its newsletters, reports, events and advice. Our conferences are programmed around the same robust research methodology that the team uses when they work with companies that include Apple, BMW, Facebook, Google, Nike, Samsung and Target.