FinTech World Forum 2020 – New York
Next Innovation, Next Finance, Next Money. The FinTech World Forum will bring together the FinTech ecosystem, help build relationships, share knowledge, and create business opportunities. The multi-format conference will cover technology topics such as authentication, advanced sensors, digital and mobile payments, APIs, blockchain, big data and learning machines, as well as case studies and panels in consumer banking, corporate banking, financial markets, and insurance. The FTWF explores current trends and expanding, new market opportunities in the financial services sector. Innovators and leaders, ranging from major investors and corporations to philanthropists, entrepreneurs, and government will present a fascinating, multifaceted view of emerging markets and the future of financial services.
TECHNOLOGY & BUSINESS TOPICS
Sessions will be rated on how tech vs biz focused they are intended allowing you to pick the right content based on your background.
FINTECH & FINANCIAL SOLUTIONS EXPO
The fintech & financial solutions expo will showcase latest innovation technologies, solutions and services for financial industry.
FINTECH INNOVATION AWARDS
The FinTech Innovation Awards are the unique celebration of the drive, innovation and hard work in the fintech ecosystem.
WHY SHOULD YOU ATTEND
FTWF is where the FinTech professionals create their own program from a wide range of high level options including conference sessions, workshops, live show, case demos and mentoring clinics. The leading speakers, presenters and mentors took to the stage, with the conference sessions drawing consistently strong attendance right across the themed agenda.
• Attend practical workshops on regulation, import/export, funding, marketing, brand positioning, launch and growth strategies
• Hear from inspirational keynote speakers and fintech founders who have taken their businesses to the next level
• Meet with the potential partners, customers, investors, and advisors who can help your business to flourish
• Share knowledge with fellow industry leaders and experts in the conferences
• Watch scores of in-depth product presentations in the showcase theater
• Benefit form on site advisory clinics with market experts
• Network with the FinTech ecosystem
WHO WILL YOU MEET
Unique in its scale, positioning and format, FTWF sits at the cross section of start-ups, incumbent tech providers, financial institutions and the investor community. It is a true ecosystem event.
• Accelerators
• Angels
• Banks
• Banking Software Providers
• Blockchain/ Crypto
• Cash Management
• Cloud/ Virtualisation
• Consumer Finance
• Crowdfunding
• Data and Analytics
• Government
• Insurance Providers
• Insurtech Providers
• Media
• Merchants
• P2P Lenders
• Payments
• Professional Services
• Savings/ Money
• Management
• Trading and Investment
• Tech
• Venture Capital
• Others
THE FINTECH INNOVATION AWARDS

The FinTech Innovation Awards honour the highest achievements from the global fintech & financial industries, celebrating teams and individuals who are blazing a trail within the sector. Meet the entrepreneurs, bankers, investors and advisors, demonstrate thought leadership, extend your network and develop business. The FinTech Innovation Awards is a competition to showcase the companies with the most impressive technology, who are paving the future in financial services and technology markets.
PHOTO GALLERY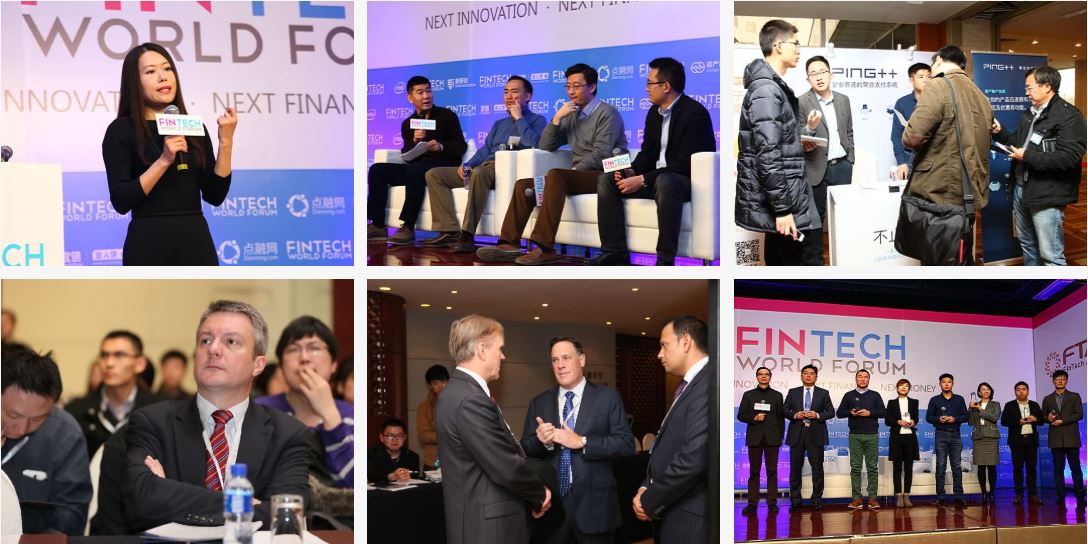 • Registration
Register online now, Any registration questions, please send your email to [email protected]
• Sponsorship / Exhibition
For information on sponsorship and exhibition opportunities at the event, please click here or send your email to [email protected]
• FinTech Innovation Awards
Learn more about awards selection process, please click here or send your email to [email protected]
• Call for Speakers
Learn more about call for speakers, please click here or send your email to [email protected]
• Media Partnership
For media partners related inquiries please click here 
• Volunteer Opportunities
For volunteer opportunities related inquiries please click here